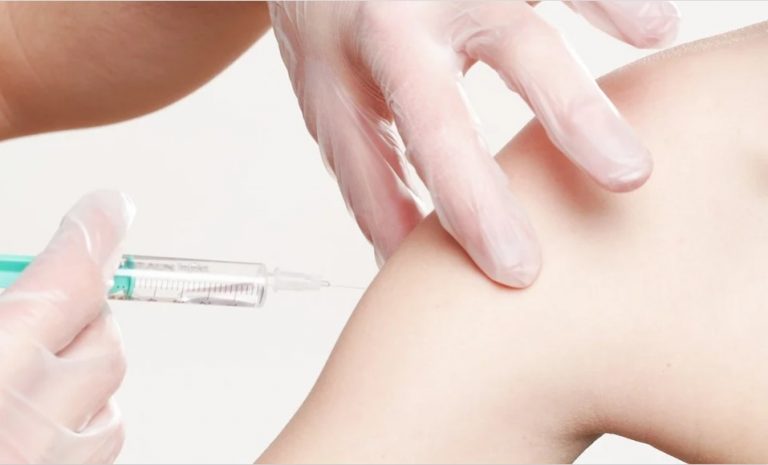 Affinivax award could be worth up to $3.5 million, plus up to $18.5 million more if the project is successful through pre-clinical development and Phase 1: full story.
(BOSTON) – CARB-X is funding Affinivax, a Cambridge, Massachusetts, USA, biotech, to develop a new vaccine that will prevent Staphylococcus aureus (S. aureus) bacterial infections, healthcare-associated infections that are a major health threat particularly to high-risk and older patients. No vaccine exists currently to prevent S. aureus infections, and there are limited treatment options, particularly with the spread of multidrug-resistant strains of the pathogen, often described as methicillin-resistant S. aureus (MRSA).
The CARB-X award is worth up to $3.5 million, and could provide up to $18.5 million more if the project successfully progresses through certain development milestones, subject to availability of funds. The funding will support optimization of Affinivax's lead candidate to potentially advance toward submission of an investigational new drug (IND) application to the US Food and Drug Administration (FDA) and evaluation in clinical studies.
"Vaccines can prevent deadly infections and are powerful weapons against the growing spread of antibiotic-resistant bacteria," said Erin Duffy, R&D Chief of CARB-X, a global non-profit partnership led by Boston University and dedicated to funding and supporting the development of antibiotics, vaccines, diagnostics and other life-saving products to address drug-resistant bacteria. "There have been significant scientific challenges with earlier approaches to bring a S. aureus vaccine forward to approval. The Affinivax approach, if successful, could potentially transform the way we protect ourselves against dangerous pathogens such as S. aureus."
The company is using its Multiple Antigen Presenting System (MAPS™) technology to develop the vaccine. The vaccine will include multiple staphylococcal protein antigens, designed to elicit a robust immune response to address the complexity of the infection process of S. aureus. Leveraging the distinctive capability of the MAPS™ platform, the vaccine is designed to induce protective B‑cell (antibody) responses, as well as Th17 and Th1 cell-mediated immune responses essential to the technology, against each of the protein antigens included in the vaccine. This offers the potential for effective and broad protection not only against mucosal colonization by the bacteria, which is often the first step in the development of infections, but also against invasive staphylococcal infections.
"We very much appreciate the support of CARB-X and look forward to our partnership together as we advance this critically important vaccine towards clinical trials," said Steven B. Brugger, CEO of Affinivax. "As we face the significant global health challenges caused today by antimicrobial resistance, we believe our MAPS™ platform represents a significant step forward in vaccine technology and an opportunity to provide vaccines to protect the high-risk and older adult community from the impact from Staphylococcus aureus and other healthcare-associated infections."
"To date, attempts at developing S. aureus vaccines have not been successful, with approaches based on the premise that antibody responses are sufficient to provide protection," said Richard Malley, MD, Senior Physician in Medicine, Infectious Diseases, at Boston Children's Hospital, Professor of Pediatrics at Harvard Medical School, and a scientific founder of Affinivax. "Data from our group and others support the view that, in addition to antibodies, Th1 and Th17 responses to S. aureus proteins are critical to achieve broad protection against this pathogen. Our MAPS™ technology is ideally suited for this purpose."
How Affinivax's MAPS approach works:
About Staphylococcus aureus
S. aureus infections are common healthcare-acquired infections and a leading cause of morbidity and mortality worldwide. In the US alone in 2017, according to a recent study, more than 119,000 people suffered from bloodstream S. aureusinfections and nearly 20,000 died as a result. S. aureus is a gram-positive bacterium frequently found in the upper respiratory tract and on the skin. Most of the time, the pathogen does not cause invasive infection. However, S. aureus infections can range from minor skin infections such as folliculitis, to severe life-threatening infections such as bacteremia, meningitis, endocarditis, pneumonia, osteomyelitis, sepsis, and invasive soft tissue infections.
Supporting global antibacterial innovation to address antibiotic resistance
The World Health Organization (WHO) estimates that 700,000 people die each year from antibiotic-resistant infections, including 35,000 in the US and 33,000 in Europe. CARB-X funds only projects that target the drug-resistant bacteria highlighted on the Priority Bacterial Pathogens list published by the WHO, or on the US Centers for Disease Control and Prevention's (CDC) Antibiotic Resistant Threats list, with a priority on pathogens deemed 'Serious' or 'Urgent' on the CDC list or 'Critical' or 'High' on the WHO list.
The CARB-X portfolio is the world's largest and most diverse antibacterial R&D portfolio with 55 active projects, including 7 vaccines, focused on drug-resistant bacteria. CARB-X is investing up to $480 million in non-dilutive funding between 2016-2022 to support the early development of new antibiotics, vaccines, rapid diagnostics and other life-saving products. The goal is to support vaccines and therapeutics projects through the early phases of development through Phase 1 so that they will attract additional private or public support for further clinical development and regulatory approval for use in patients.
Since its launch in 2016, CARB-X has announced 81 awards worth more than $303.3 million, with the potential of additional funds if project milestones are met. These funds are in addition to investments made by the companies themselves.
CARB-X's funding for this project is sponsored by Cooperative Agreement Number IDSEP160030 from ASPR/BARDA and by awards from Wellcome Trust and Germany's Federal Ministry of Education and Research. The content is solely the responsibility of the authors and does not necessarily represent the official views of CARB-X or any of its funders.
Contacts:
CARB-X:
Jennifer Robinson
+1.514.914.8974
carbxpr@bu.edu
Affinivax:
Kathryn Morris, The Yates Network
914-204-6412
kathryn@theyatesnetwork.com
About CARB-X
Combating Antibiotic-Resistant Bacteria Biopharmaceutical Accelerator (CARB-X) is a global non-profit partnership dedicated to accelerating early development antibacterial R&D to address the rising global threat of drug-resistant bacteria. CARB-X is led by Boston University and funding is provided by the Biomedical Advanced Research and Development Authority (BARDA), part of the Office of the Assistant Secretary for Preparedness and Response (ASPR) in the US Department of Health and Human Services, the Wellcome Trust, a global charity based in the UK working to improve health globally, Germany's Federal Ministry of Education and Research (BMBF), the UK Department of Health and Social Care's Global Antimicrobial Resistance Innovation Fund (GAMRIF), the Bill & Melinda Gates Foundation, and with in-kind support from National Institute of Allergy and Infectious Diseases (NIAID), part of the US National Institutes of Health (NIH). CARB-X is investing up to $480 million from 2016-2022 to support innovative antibiotics and other therapeutics, vaccines, and rapid diagnostics. CARB-X supports the world's largest and most innovative pipeline of preclinical products against drug-resistant infections. CARB-X is headquartered at Boston University School of Law. carb-x.org/. Follow us on Twitter @CARB_X.
More about CARB-X : resources and presentations
About Affinivax Inc.
Affinivax is advancing a next generation technology platform to enable the development of vaccines and immunotherapies. Backed by investments from Viking Global Investors, Bain Capital Life Sciences, Ziff Capital Partners, and the Bill & Melinda Gates Foundation, Affinivax is focused on the most challenging bacterial infections, both improving upon existing vaccines and providing vaccines for which there are no prevention strategies available today. The company's proprietary technology platform, called MAPS™, enables the high affinity binding of protective polysaccharides and proteins in a single vaccine or immunotherapy to uniquely induce a broad and protective B and T cell immune response. The company's lead pneumococcal vaccine candidate, ASP3772, being developed in partnership with Astellas Pharma Inc., includes 24 pneumococcal serotypes, more than any other vaccine on the market or in clinical testing today, as well as two novel conserved pneumococcal proteins. This vaccine candidate has been demonstrated to be safe and highly immunogenic in healthy adults and is currently in Phase 1/2 clinical trials. In addition to ASP3772, the company is advancing a next generation MAPS vaccine targeting Streptococcus pneumoniae, as well as multiple MAPS™ vaccine candidates targeting the most common hospital-associated infections (HAIs) in older adults. The company is also extending the utility of MAPS™ to a range of other potential applications, including vaccines and immunotherapies targeting viral diseases and cancer. For more information, visit www.affinivax.com.
About BARDA and NIAID
The US Department of Health and Human Services works to enhance and protect the health and well-being of all Americans, providing for effective health and human services and fostering advances in medicine, public health, and social services. Within HHS, ASPR's mission is to save lives and protect Americans from 21st century health security threats. ASPR leads the nation's medical and public health preparedness for, response to, and recovery from disasters and public health emergencies. BARDA provides a comprehensive, integrated, portfolio approach to the advanced research and development, innovation, acquisition, and manufacturing of medical countermeasures – vaccines, drugs, therapeutics, diagnostic tools, and non-pharmaceutical products for public health emergency threats. These threats include chemical, biological, radiological, and nuclear agents, pandemic influenza, and emerging infectious diseases. NIH is the primary US federal agency conducting and supporting basic, clinical, and translational medical research, and is investigating the causes, treatments, and cures for both common and rare diseases. NIAID conducts and supports research — at NIH, throughout the United States, and worldwide — to study the causes of infectious and immune-mediated diseases, and to develop better means of preventing, diagnosing and treating these illnesses.
About Wellcome Trust
Wellcome supports science to solve the urgent health challenges facing everyone. We support discovery research into life, health and wellbeing, and we're taking on three worldwide health challenges: mental health, global heating and infectious diseases. The Wellcome Trust is a charity registered in England and Wales, no. 210183. Its sole trustee is The Wellcome Trust Limited, a company registered in England and Wales, no. 2711000 (whose registered office is at 215 Euston Road, London NW1 2BE, UK).
About BMBF
Education and research are the foundations for our future. The promotion of education, science and research by the German Federal Ministry of Education and Research (BMBF) represents an important contribution to securing Germany's prosperity. Education and research are a Federal Government policy priority, which is reflected in the development of the funding it is making available to these fields.
About Boston University
Founded in 1839, Boston University is an internationally recognized institution of higher education and research. With more than 33,000 students, it is the fourth-largest independent university in the United States. BU consists of 17 schools and colleges, along with a number of multi-disciplinary centers and institutes integral to the University's research and teaching mission. In 2012, BU joined the Association of American Universities (AAU), a consortium of 62 leading research universities in the United States and Canada. For further information, please contact Jeremy Thompson at jeremy22@bu.edu. www.bu.edu.