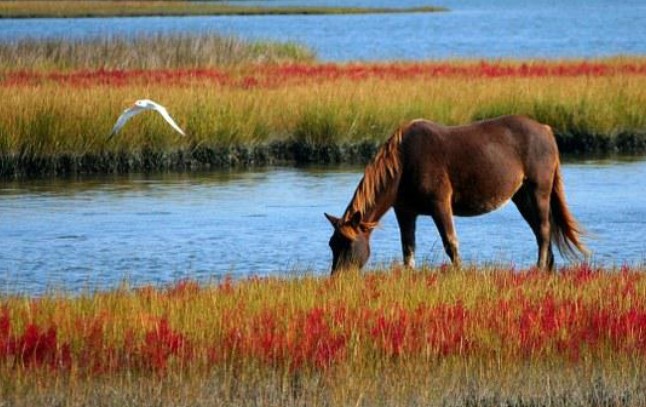 Article published on Thehorse.com on March 25, 2022
Researchers who study antibacterial resistance in people and across species found one equine fecal sample showed bacterial resistance to 11 different drug classes.
Humans, horses, and other domestic animals share living spaces, companionship, food—even pathogens (disease-causing organisms). According to researchers, that means they're sharing those pathogens' antimicrobial resistance determinants (genes and mutations), as well.
So when veterinarians and other health professionals submit bacteria for whole genome sequencing to a national database, they help contribute to a better understanding—and, hence, better control—of the spread of antimicrobial-resistant (AMR) pathogens across different host species, including horses, dogs, and people, said Laura Goodman, PhD, assistant research professor in Cornell University's Department of Public & Ecosystem Health, in Ithaca, New York. Goodman spoke during the 2021 American Association of Equine Practitioners' convention, held virtually and in person in Nashville, Tennessee, last December.
"We have an excellent federal database in place that allows us to look at the full raw data and take a deep dive into every single isolate being studied," she said.
Decades of antibiotic treatment to fight pathogenic bacteria has led to the microbes' ability to escape the effects of antimicrobial drugs and disinfectants. That antimicrobial resistance—as confirmed by multiple studies showing pathogens survive after antibiotic treatments—results from veritable genetic mechanisms that can be identified through genomic sequencing, Goodman said.
Sequencing can allow scientists to screen bacterial DNA for multiple known determinants in a single run, with results uploaded and accessible within hours, she said. The database shows which drugs the bacteria are likely to be resistant to and is linked to the host species the sample came from—human, dog, cat, cow, horse, etc.—and the region of the country. However, it does not provide specific information about the treating veterinarian, for example, or the name of the farm it came from.
"With this surveillance, we want to bring the data back to the clinical practitioners and not point fingers, but really just get useful information," she said.
Researchers at the National Antimicrobial Resistance Monitoring System for Enteric Bacteria (NARMS), a collaboration between U.S. federal agencies, state agencies, and universities, have been collecting data from tens of thousands of bacterial pathogens found in humans and animal food products since 1996, Goodman said. But in the past decade, scientists detected a "blind spot" in the story, because humans and livestock also share pathogens with other companion animals—dogs, cats, and horses—and the program did not include these species, any living livestock, or any sick animals.
"This was really a gap that needed to be addressed," she said.
Scientists were further concerned about the growing popularity of commercial raw food products for pet cats and dogs. "When one orders one of these products, typically online, the odds are about 50/50 that it's going to contain at least one human pathogen," said Goodman.
Her team has been working with the U.S. FDA Veterinary Laboratory Investigation and Response Network's genomic sequencing data collection initiative, which started looking at companion animal pathogens in 2017, and they immediately found worrisome results. A pet dog's lung sample included E. coli bacteria that had many antimicrobial resistance determinants known to provide resistance for nearly every antimicrobial currently available, she said.
Two years later, they found multiple dogs and cats treated in the same referral hospital that were infected with E. coli and had as many as 22 determinants related to antibiotic resistance, said Goodman. "These 22 determinants confer resistance not only to carbapenems (an antibiotic class) but also six other classes of drugs," she said.
Now in Year 5 of their companion animal surveillance program, Goodman and her colleagues are also receiving samples from horses—and the results are not reassuring. They had hoped horses might only carry bacteria that's very susceptible to most drugs, but that's not the case.
"We're starting to see some isolates from horses that are more resistant than isolates from any other animal," she said. "And this is something I'm really concerned about and want to monitor closely."
Salmonella strains in horses, in particular, have started showing resistance to multiple kinds of antimicrobials, she said. "The worst one we've seen was from an equine fecal sample in 2019, which had determinants conferring resistance to 11 different drug classes," Goodman said.
She also works with the U.S. Centers for Disease Control on One Health AMR initiatives to improve communication between veterinary and public health, including a new focus on equine medicine. Equine veterinarians can help fight AMR in a One Health approach by participating in building the federal database, she said.
"Submitting samples for culture testing contributes to genomic epidemiology for the benefit of both animal and human health," Goodman said.