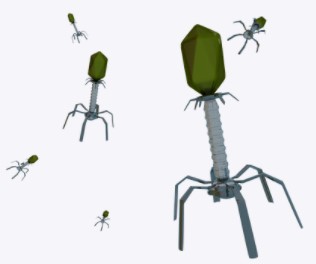 The antibiotic-resistance crisis demands the development of novel therapeutic approaches. Phage therapy (the use of bacteriophages to combat bacteria) is one of them. However, antibiotics are still important weapons in our fight against pathogenic microorganisms, and must be considered as we assess any novel approaches.
This webinar is focused on the comparison and interplay between antibiotics and phage therapy.
Invited speakers are:
Dr. Breck A. Duerkop, Assistant Professor, Department of Immunology and Microbiology, University of Colorado School of Medicine, Aurora, CO, USA,
Dr. George Tetz, MD, PhD, Human Microbiology Institute, NY, USA,
Dr. Ryszard Miedzybrodzki, MD, PhD., Institute of Immunology and Experimental Therapy, Wroclaw, Poland.
They will discuss various fascinating subjects related to phage-mediated dictation of antibiotic resistance and polymicrobial interactions, efficacy of phage therapy relative to the use of antibiotics, and also phages as new human pathogens. Therefore, different points of view will be presented, and different sides of phages and antibiotics will be discussed.
Experienced researchers, junior scientists, graduate and undergraduate students, as well as all other people interested in phage therapy and antibiotics are welcome to attend this webinar.
When? 10 May 2021 at 3.00pm CEST | 9.00am EDT | 9.00pm CST Asia