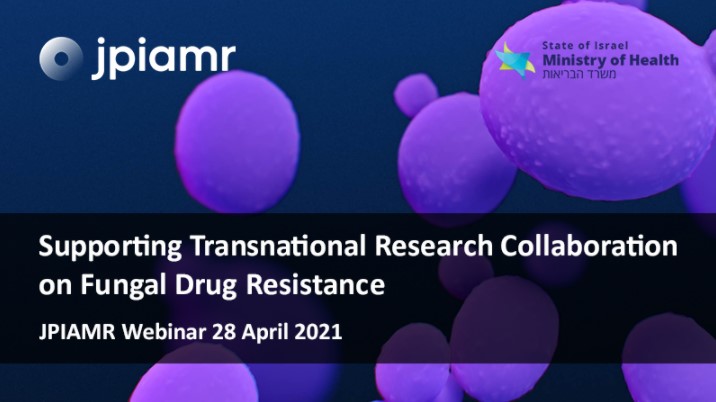 Supporting Transnational Research Collaboration on Fungal Drug Resistance
28 April 2021, 14.00-16.45 CET
This JPIAMR webinar on fungal drug resistance is aligned with the launch of the broadened JPIAMR Strategic Research and Innovation Agenda. The webinar is organised in collaboration with the Israel Ministry of Health.
Join us for the latest on the most pathogenic fungi and efforts to circumvent drug resistance.
The main goals of the webinar are:
To promote international scientific collaboration in the field
To raise awareness of the issue of antifungal resistance
To introduce JPIAMR collaborative funding opportunities among antifungal scientific community
The webinar will combine short lectures by keynote speakers on the most pathogenic fungi, followed by expert panel presentations and discussion.
Read more and register to the webinar.
Date: Apr 28, 2021, Time:14:00 – 16:45
Organizers: JPIAMR, Israel Ministry of Health
Website: https://invajo.com/l/F81cBulNsq