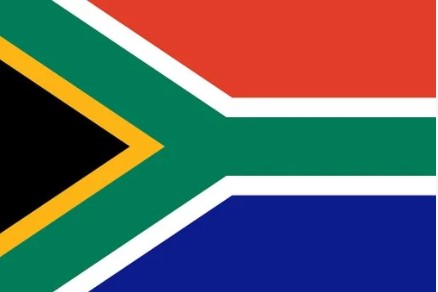 Article published on the University of Venda website on March 11, 2022
Medicines that prevent the multiplication of germs are called antimicrobials. Antimicrobials have played and continue to play a substantial role in the promotion of global health, socio-economic development, and advancement of nations and civilization. Antimicrobial resistance (AMR) is when a germ thrives in the presence of a medicine that previously inactivates or kills it. However, antimicrobials are losing their utility, resulting in increased disease burden and death due to infections by germs.
The priority to manage AMR was affirmed by Heads of States and Governments, in the United Nations Generally Assembly in 2016, with a pledge for a coordinated approach to curb the spread of resistance to antimicrobials. 
It is against this background that the South African Medical Research Council (SAMRC) has made a significant grant award for the establishment of an SAMRC extramural unit – Antimicrobial Resistance and Global Health Research – at the University of Venda (UNIVEN). This followed a successful evaluation outcome of a proposal led by Professor Pascal Bessong, Head of the HIV/AIDS & Global Health Research Programme at UNIVEN.
The mandate of SAMRC is to 'improve the health of the country's population, through research, development and technology transfer, so that people can enjoy a better quality of life.' Through this award, UNIVEN will support the strategic objectives of SAMRC in the domain of antimicrobial resistance. 
Prof Bessong said "the team at UNIVEN, comprising virologists, bacteriologists, biomathematicians, infectious disease epidemiologists, clinical psychologists, global health experts, working with national and international partners and collaborators, will seek solutions to the challenges of AMR from the microbial, human, and environmental perspectives, with the vision to become a reference programme for AMR epidemiology, global health research, and human capital development". He further said, "A key component of the Unit's vision is to harness the potential in communities as a driver for improved AMR stewardship".
To this end, the investigators aim to conduct high quality community and laboratory-based research relevant for community participation, education, policy development, practice, and to train the next generation of leadership on AMR – says Professor Bessong, the Unit Director. Professor Bessong is a C1 NRF rated scientist; an elected member of the Academy of Science of South Africa; and a Visiting Scholar at the School of Medicine, University of Virginia, USA. 
The Deputy Vice-Chancellor Research and Postgraduate Studies, Prof Nosisi Feza when congratulating Prof Bessong in his prestigious achievement said, "this is a great stride and need to be celebrated because together we have been sharing one purpose and that is excellence". On behalf of the University community Prof Feza stated that we congratulate Prof Bessong on this amazing news! "This is an incredible milestone and you deserve the spotlight to celebrate the moment", she added.
Issued by: Department of Marketing, Branding and Communication 
University of Venda, Tel: (015) 962 8525 / 8710